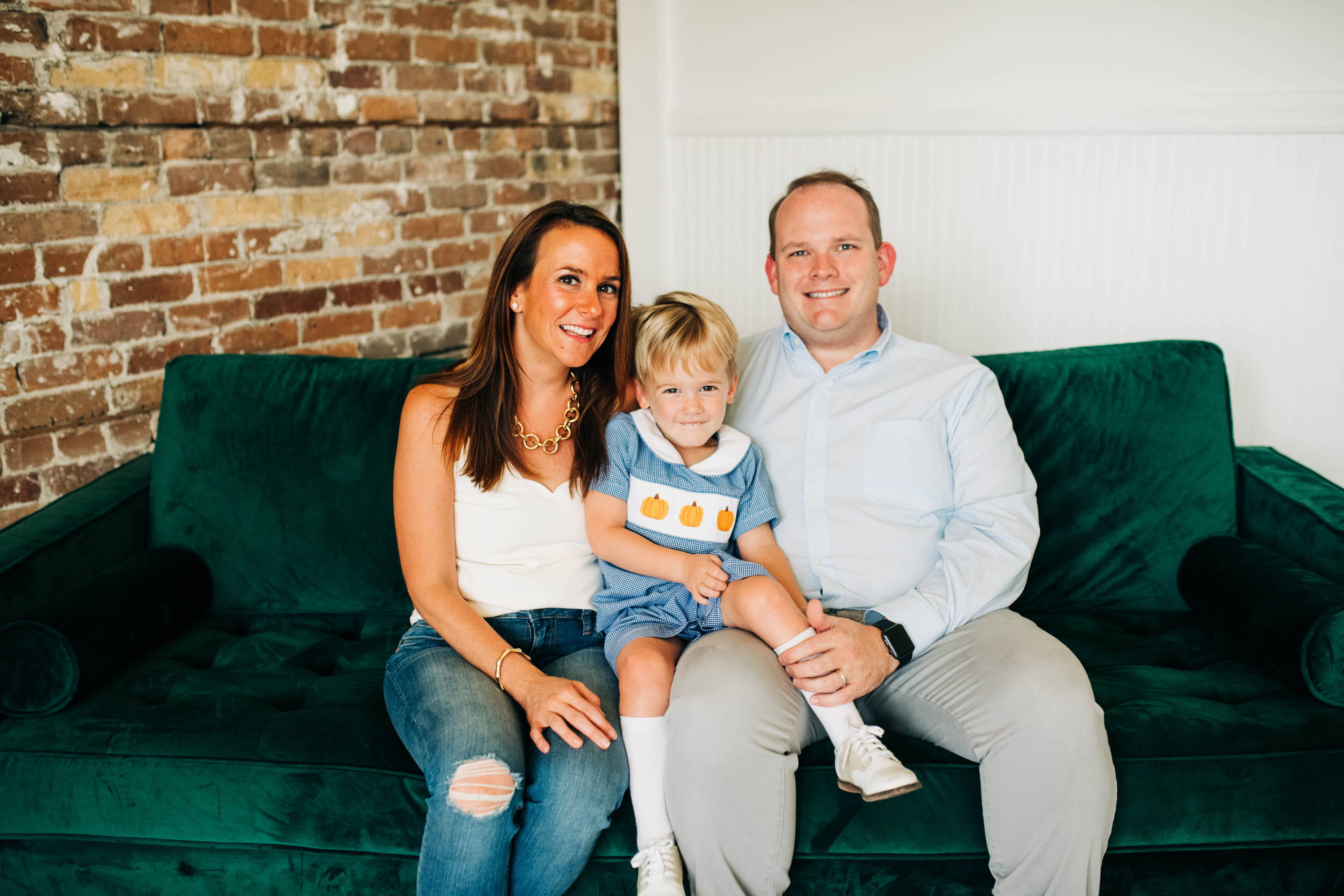 I am Penny Lain Hensley, the owner of Sweet Knox. I started out in the small business world as an Etsy shop called Penny's Polka Dots doing personalized items with vinyl. That soon turned into a website, Facebook page, and Instagram account. I made the decision to leave the teaching profession to pursue owning a small business full-time.

After our son Knox was born, I found it frustrating that I could not find affordable smocked clothing that I could buy and have to me within a few days. Everything was presale only and would take months to receive. Being the determined person that I am, I found a manufacturer and started designing my own outfits.
Our family of 3 (4 if you count the fur baby who acts like a human) enjoy Tennessee football, traveling, and cooking. Be sure to follow us on Instagram for our day to day adventures.
Cheers!